Custom Design & Renovation
Tranform Your Living Space
Every Interior Design project is a new opportunity to create something beautiful and functional that transforms your home into a totally new space.
Most people buy a home and they try to make their lives fit into that home. What if you could make your home fit into your life?
Instead of trying to find the home of your dreams let me transform your home into just that.
I offer full interior design services. The spaces I design are functional and comfortable and combine the full spectrum of color, a mix of furniture styles and materials and the use of light in ways that change the energy of a room. Fashion trends don't influence my aesthetic. I don't follow them.  I want my rooms to be as timeless as possible and I don't always think it's practical to decorate with the latest color when you've got a list of your own ideas.
For me, design is about reconnecting with and healing the mind, body and spirit.
A room isn't complete without window coverings!
Check out my Complete Window Treatment Design
Services.
Are you tired of how your home looks and feels? When your room feels stagnant and out of date…a quick makeover may be all that you need to refresh your space. Room makeovers are a step down from renovation projects that can be costly, messy and untimely while you forgo your living space.
The great thing about home makeovers is that I work with your room's pre-existing elements and pieces to either minimize their flaws or draw out their beauty. And, believe it or not, this can usually be done relatively quickly, and within your comfort level of spending.
The Flooring you choose reflects your taste, and sets the tone for whatever space you are decorating. Do not let your floors be the flat note that keeps your room from singing.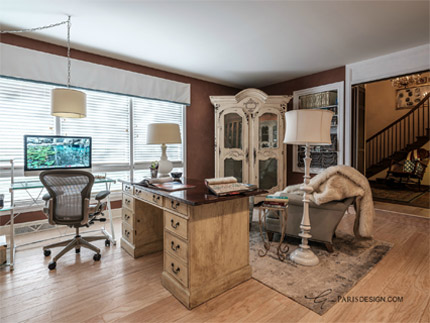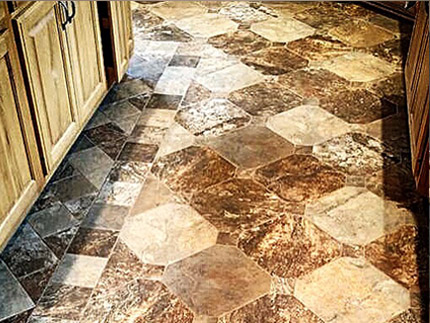 Custom Area Rugs
Tile
Hardwood Flooring
Luxury Vinyl Planks and Tiles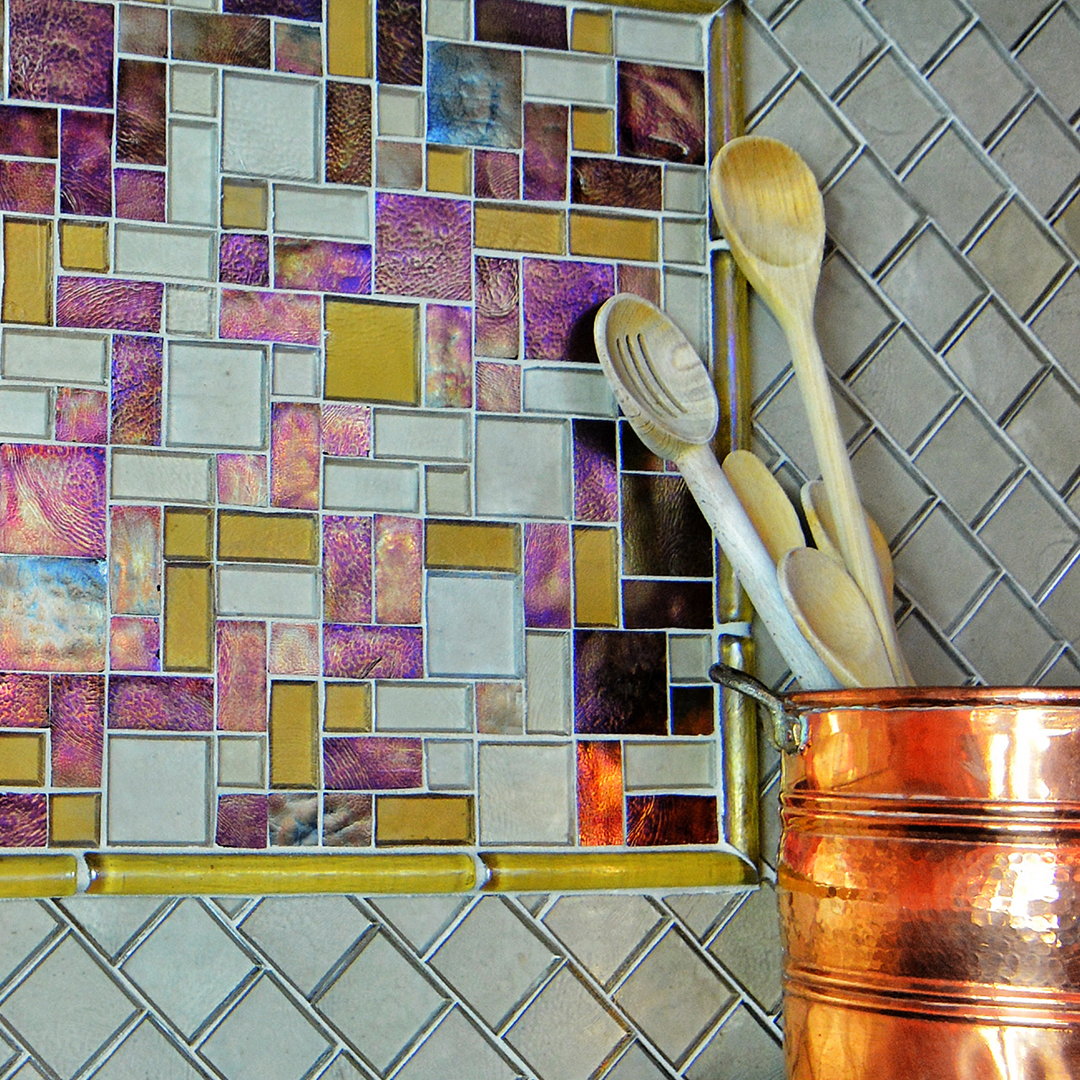 Countertops & Backsplashes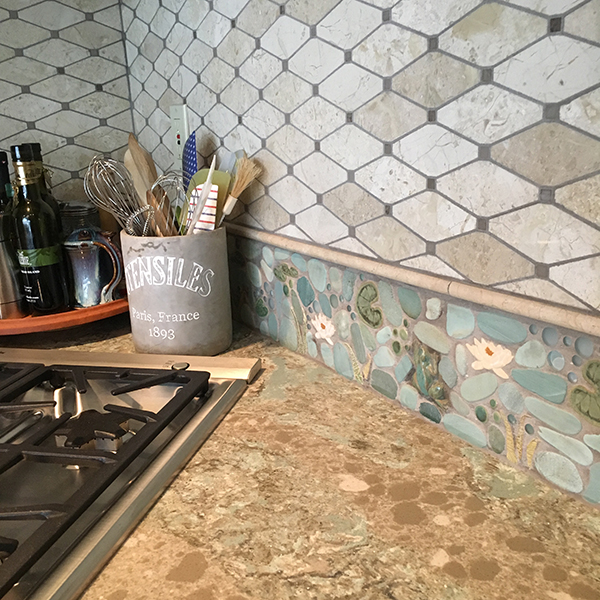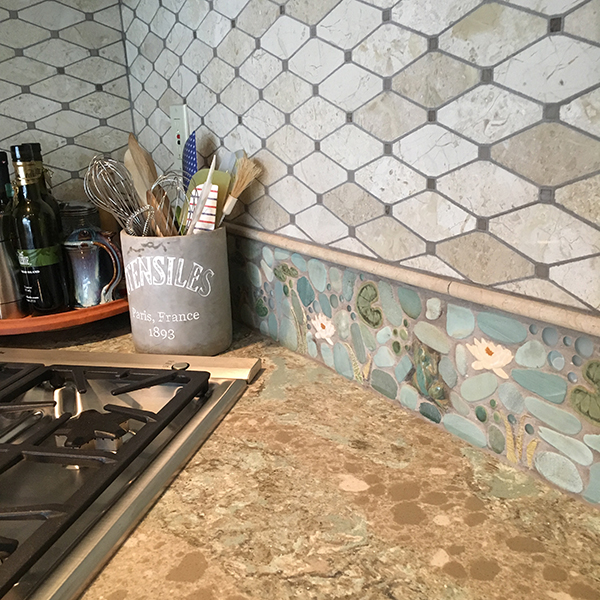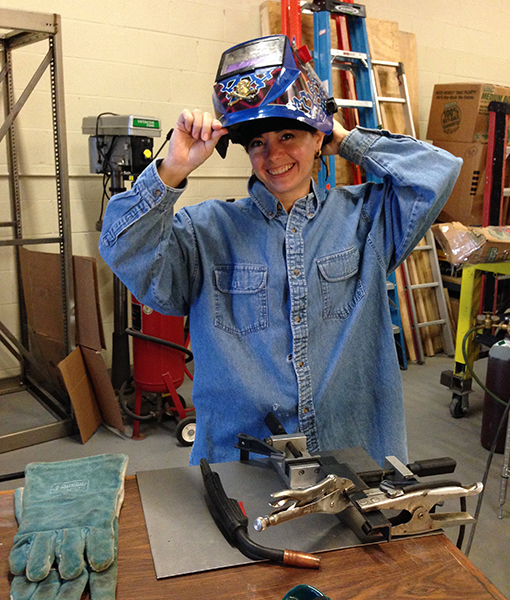 Gina Paris – Home Improvement Contractor
Gina Paris Design is not only an interior design firm, it is a Registered Home Improvement Contractor #PA140015.  What this means to you: Gina Paris Design is able to offer you design and construction services for your kitchen and bathroom renovation projects, providing you with seamless service throughout your project. Now you don't have to wait for a big contractor for your smaller kitchen and bath renovation projects. Of course Gina Paris Design will continue to work with your favorite contractor if you like.  Gina Paris Design has insurance coverage that meets or exceeds the Commonwealth of Pennsylvania's Home Improvement Contractors insurance requirements.  It's a good idea to request an insurance certificate from any contractor's insurance company as proof of insurance coverage.
Visualize your Design
with 3D Rendering.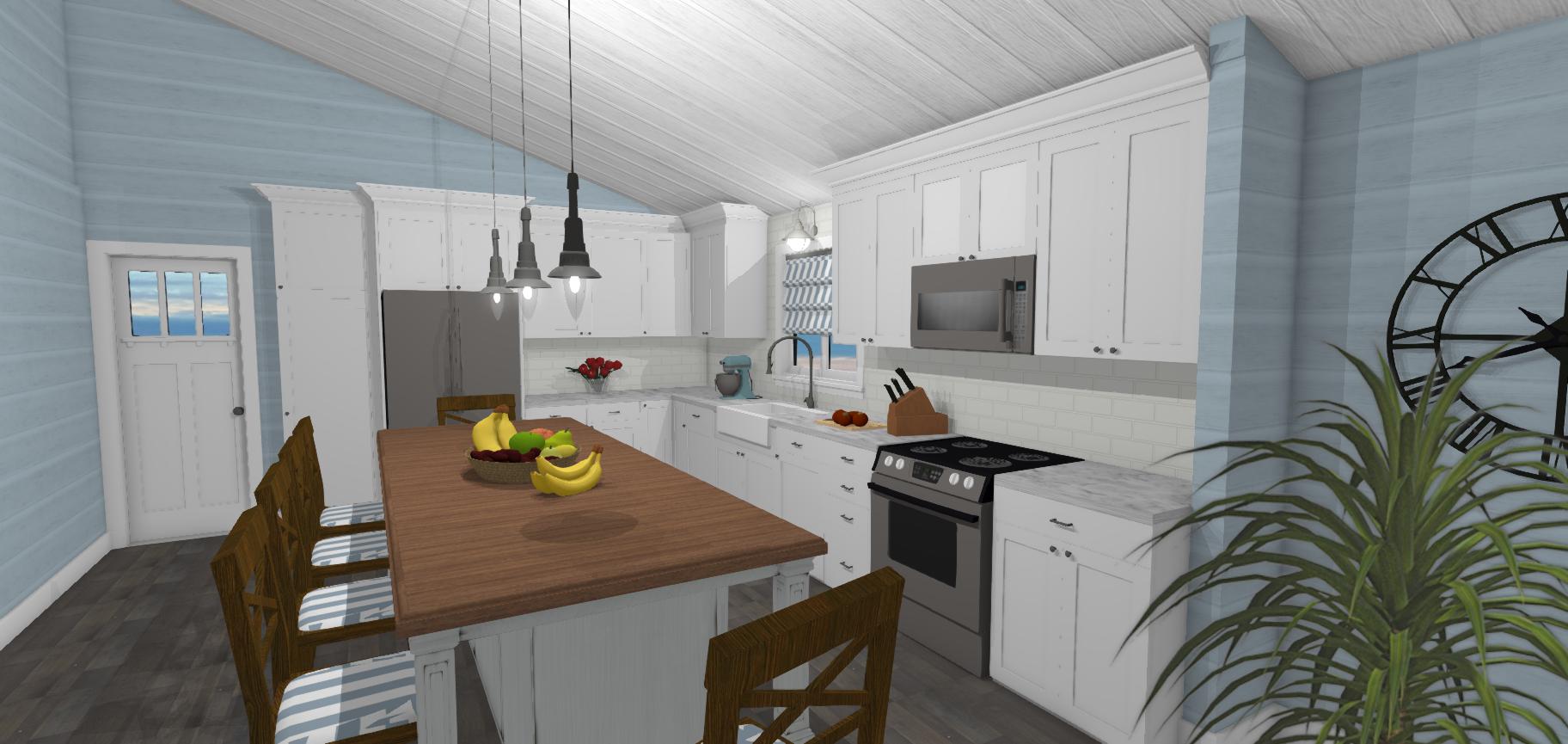 3-D
Visualize your Design
Do you have trouble visualizing what your home will look like if you remodel?  Or do you just want to see what you're new design will look like before it's all said and done?
There's nothing more frustrating and stressful than home renovation problems arising; they're sometimes hard to avoid, but 3D design may help flush out design problems before they show up during a project.  Gina Paris Design now offers 3D Design rendering services for those of you who want to see a design before it's brought to life.
I can create custom designs and 3D renderings for you or you're welcome to give me your design ideas and measurements for us to "pop-up" for you. Either way, you'll get a great perspective and a guide of your project before you begin.

Corporate
Interior design services for retail and corporate offices.

Office Interior
Interior Design services for your small business or home office.

Home Interior
Interior Design and Renovation for your home.
Interior Design Solutions
For Anywhere.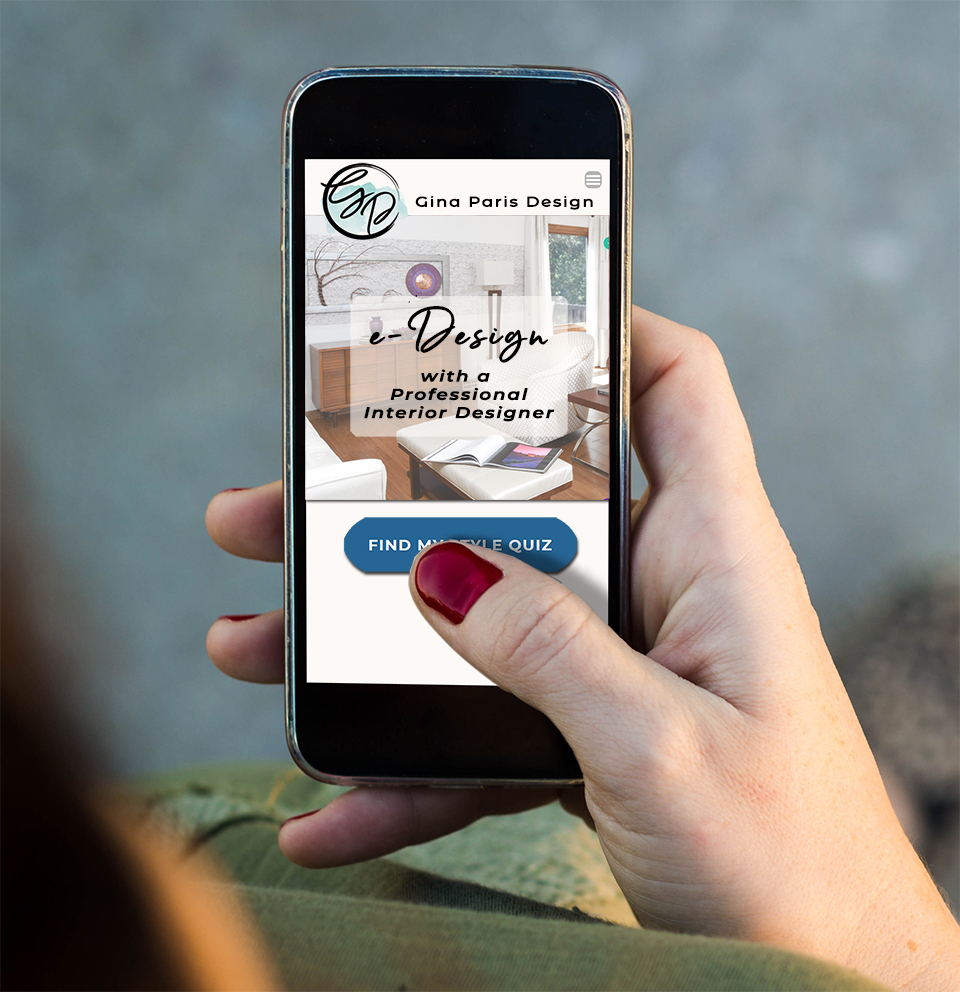 Virtual Design
Does full service interior design appeal to you, but out of your reach financially? Or Are you a DIY'er that needs a little bit of professional design help in a particular area of your project? Got a quick question for an interior design professional? Do you like to decorate your home, but you've become stumped or confused about how to pull it all together?
Gina Paris now offers Virtual Design services for those of you who want and need designer help decorating and laying out your space but don't want or need to invest in full service interior design. Virtual Interior Design (a.k.a eDesign) is a collaboration between yourself and your Virtual Designer, me–Gina, that brings your design costs down to an affordable level. Curious? Check out my other website www.GinaParisEDesign.com for more info regarding eDesign services.